Overview
This website provides information about the Governor's constitutional, ceremonial and community responsibilities, as well as details of the Governor's program including photographs of recent events.
You will also find information on the history of Government House Tasmania which is a fine example of an early Victorian country house in neo-Gothic style and is one of the largest of its type in Australia.
Its construction was completed in 1857.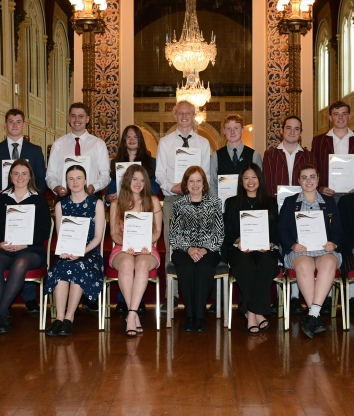 Duke of Edinburgh's Award in Australia - Gold Awards 2023
In the evening at Government House, the Governor and Professor Chalmers hosted the presentation for Tasmanian recipients of the Duke of Edinburgh's Gold Awards for 2023.
Read more